Learn the definition of international banking and the types of International banks in operation today serving customers all over the world.
The Meaning of International Banking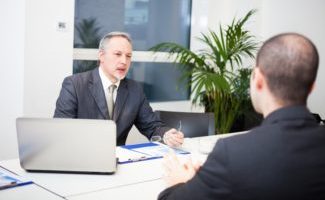 Simply said, international banking is a type of banking that has presence across international borders. It is a financial entity that offers financial services like lending opportunities and payment accounts to foreign clients. Basically, the clients of the these banks can be both individuals and companies. However, every international bank has its own policy of choosing who they can do business with. Read below about the various types of banks, including correspondent, subsidiary, edge act and offshore.
Types of international banks:
International banks can be categorized by the products and services they offer. Not all of them provide the same international banking facilities. Basically, retail banks offer bank accounts such as savings accounts deposits and withdrawals, as well as foreign exchange banking services to their customers. When they start offering an opportunity to invest in global markets then they become internationalized. This is done by incorporating investment banking features. International banking can be classified into the following types:
1. Correspondent Banks
This involves a relationship between a minimum of two banks which includes those that are in different countries. Multinational Corporations (MNCs) often greatly use international banks for providing them with their international banking facility. These banks are usually small in size and they generally have representatives that serve their customers out of their home country.
2. Subsidiaries and Affiliates
The subsidiary bank is incorporated in one country but it is owned by a parent bank in a foreign country, either completely or partially. An affiliate bank is similar in most ways to the former. The only difference is that it can operate independently, and its ownership does not rest completely with a parent company.
3. Edge Act Banks
Certain US banks operate as edge act banks based on the constitutional amendment of 1919. They conduct business internationally under a federal charter while being physically located in the United
States. They however fall under some monitoring by the federal reserve.
4. Offshore Banking Center
Offshore banking centers are a type of banking system in a country that allows foreign bank accounts. They are independent of the banking regulations of the country. They offer special products and services but their transactions fall under money laundering controls. The Swiss Bank is the best example of an offshore bank.
Learn More: Contact us to get further information on the subject. Buy international banking definition books at amazon and learn even more.